I remember Silent Morning.  A guy by the name of Noel did that song I used to play as a DJ back in the day.  "Some listen to remember, some listen to forget," as Harvey Holiday and Jerry Blavat used to say when I listened to radio back in my days in Philadelphia.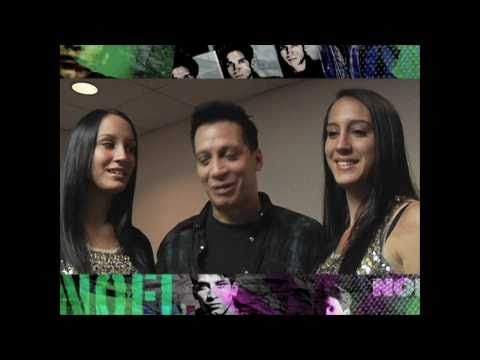 These were the good old days.  The days of disco radio.  Yes it failed miserably because sales people who worked for those radio stations could sell their mothers a Mother's Day gift if they tried.  They were afraid of the word "disco" but many of us lived the life of going to clubs like Second Story, The Library and Club Elan on a regular basis night after night just to party, meet and pick up girls but of most importance listen to singers like Noel perform songs like Silent Morning which was a disco classic.
Again just surfing the web, I found this great video on YouTube.  Noel had not seen his two grown daughters in over seven years for whatever reason.  We'll let Maury Povich handle that part of this story but this is one of those videos that first brings back great music of the old school days but also brings back the Jersey shore because this took place in Atlantic City where my parents were born and I've lost a lot of money at the Wheel of Fortune slot machines.
If you're a disco fan, you will love this video.  Great find for me and great viewing.  Just watch.  It's once again….classic.
Rick Thomas