Once again a classic example.  Well I've never been one to believe that the people in journalism today have any clue as to the industry was when newspeople at radio stations wore suits to deliver the news to listeners rather than today's t-shirt, jeans and sneakers generation.  But if you read my post below about why Johnny and Hamid can't spell, well this morning's edition of the Today Show during the 8AM hour was an example of the mishap known as the American education.
Justice Department reporter Pete William, who quite frankly happens to be the best journalist on television, was giving a report on the Supreme Court rulings that are to come down this week from that happy group of men and women in Washington.  Now Pete Williams is a pure pro.  Not like some of the knuckleheads you see on FOX News or MSNBC or even the network news names on CBS or ABC.  If I have to watch another Chris Matthews liberal rant or Bob Schieffer blame everything on President Obama I will surely puke.  But Pete Williams is a consummate professional journalist from the old school.Well they made Pete Williams look like a dork today on the Today Show.
Twice during his report the control room supered up "New This Monring" instead of "morning" under Pete Williams during his report.  You can see the mistake in the photo that is with this story.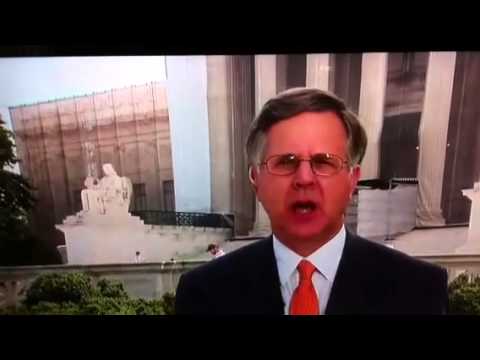 Now I know most people, and this is the sad part of today's journalism, will just chalk it up to a simple mistake.    Most good journalists will look at this, shake their heads left to right, and be glad they found something else to do in the later stages of their careers than be a journalist.
Rick Thomas
RealTVCritics.com
MediaRich Marketing