There's something to be said about good journalism.  Well if you can find it these days outside of the fading newspaper industry.  The day in 2008 when Tim Russert passed away the list of names, the frenzy of people to replace him was like running with the bulls.  Every Tom, Dick, Jane and Harry lined up to be the next host of Meet The Press.
David Gregory was chosen.  Today, six years later, loss of 50% of the Tim Russert audience levels for Meet The Press, that decision proved to be a massive mistake.
No kidding.
Tim Russert was a true pro when it came to journalism.  You looked forward to his integration in all of the NBC News assets.  The Today Show, MSNBC, wherever there was a political connection you could always rely on Tim Russert.
David Gregory was not even close.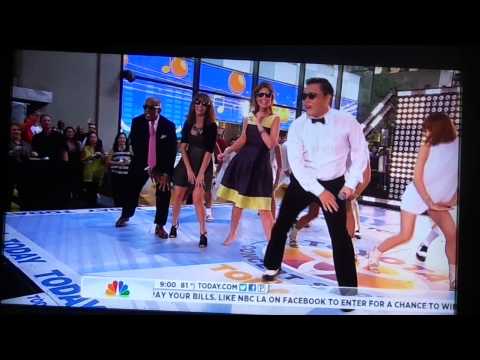 I've said it once while blogging on my site and others…the day David Gregory, while hosting Meet The Press did a segment on the Today Show dancing 'condom style' was the day I knew there would be no more left of him on Meet The Press.
That made me puke.  Yes puke.
The host of Meet The Press is not supposed to be dancing 'gangham style' on the Today Show.  Tim Russert wouldn't do it and quite frankly this is a Matt Lauer project not for the host of Meet The Press.  Hell Matt Lauer might not make a fool of himself as did David Gregory.
That's where it came to an end for  me.  The host of Meet The Press should not look like a clown…not anywhere, anytime.  Shame on NBC News for allowing that to happen.  He looked like a damn buffonn.  And buffoonery is not Meet The Press.  This is supposed to be a news program with issues that are not to be compared to an interview with Kim Kardashian.
What bonehead over at NBC News thought this would be a good idea?  And why oh why would NBC News not expect the ratings to plummet after spending too many years watching Tim Russert professionally host this legendary program called Meet The Press?
Chuck Todd won't be dancing "gangham style" on the Today Show.  Whether or not he's the best fit for the show…well I won't watch.  But to turn MTP in to a carnival had to be the dumbest move on the planet.
Rest in peace Tim Russert, but unfortunately I know you won't
Rick Thomas
RealTVCritics.com/MediaRich Marketing